Tasty Ramen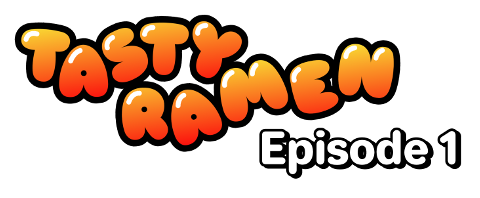 After the initial demo on the Haunted PS1 Demo Disc, I decided to develop Tasty Ramen further and make it a more narrative driven, episodic game. I have no plans to change the basic gameplay or needlessly interrupt it with too much forced narrative. I just want to give it a bit more lore, have a few cutscenes as reward for the player, and hopefully tell an interesting story! :)
Episode 1 is almost in its final stage of developing and I will release it for free as soon as it's ready. Starting with Episode 2, I will sell each episode for a small price.
Old Character: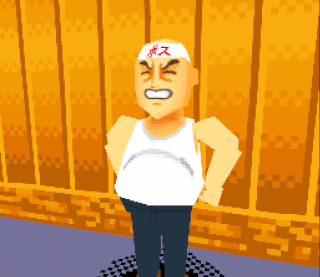 I have already shown this character in the haunted ps1 demo but I should probably explain his part of the story. He is the owner of the ramen shop that is about to get haunted. So let's just call him Boss for now. He is not the bravest in nature, but luckily his niece is there to help him shoo away spiders and/or flour based ramen demons from hell.
New Character: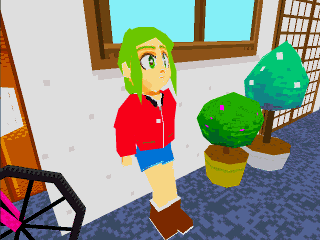 Well okay not technically "new"… Her name is Ren and the player is going to play her. I have no wish to change the first person gameplay, but it helps to have a character to tell a story around. She will only be seen in her full model during cutscenes and will eventually have a few lines during gameplay to advance the story or give clues to solve puzzles.
Ren is the shop owners niece and helps him out during the cherry blossom festival. At least until the titular ramen bowl starts intervening
New Music:
Even though I really liked the stock music, I wanted something unique for Tasty Ramen, so I asked game music maiestro Rasmus Bek Kordic (https://twitter.com/rasmusicsongs) for his help. His work is amazing and honestly really fits the weird 90s PSX music direction I wanted to have. You can check out the first two tunes for the game here:
Or check out more of his work on his YouTube Channel:

https://www.youtube.com/rasmusic

That's it for the very first devlog, sorry it took me so long but things slowed down a bit during these weird times. From now on I am going to keep updating this devlog more, I promise!
Cheers,
Marcus